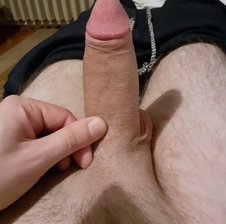 Fushimishi
Poslední přihlášení:
16.9.22 21:51:07
Galerie chráněné heslem private
2

fotografií
2 photos
Důležité detaily o Fushimishi
Co mě vzrušuje
Kind and attractive girls, who have humor and intelligence. Nice female bodies, naughty conversations, c2c.
O mně
Ask me for skype...
Co mě odpuzuje
Disrespectful, stupid and moneygrubbing women, plumps, liars, fake pics on a profile. Girls, who write me, then they're waiting for entertainment from me. I hate it, if they aren't able to communicate, they shouldn't write me. Girls, who want tokens for nothing. Gays, transvestites.